Latitude
Ombre/Shadow
Angle
44°08' N
Lafrançaise (FR)
+81,6 cm -->N
+ 39°10'
00°00'
Equateur
- 6,3 cm-->S
- 03°35'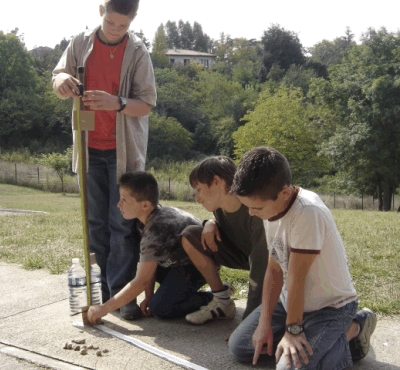 Le midi solaire est correct:
La longueur de l'ombre est trop courte d'environ 8cm.
Il faudra revoir le réglage de la verticalité du gnomon.
Solar noon is correct,
around 1:50pm
The length of the shadow is 8cm shorter than it should be.
It will be necessary to re-examine the adjustment of the verticality of the gnomon.
Après vérification, l'éphéméride du prof est aussi à revoir , autour de l'équinoxe d'automne.
After checking, the ephemeride of the teacher is also to re-examine, around the autumnal equinox.